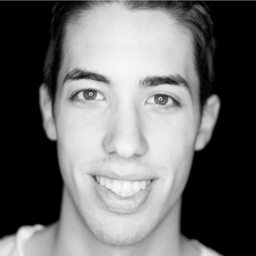 Dr. Christian Tiefenau
Usable Security and Privacy Researcher
Friedrich-Hirzebruch-Allee 8 · D - 53115 Bonn
(+49) 228-73-54243
Research
I'm interested in the field of usability and security with special focus on administrators. If you are interested in collaboration feel free to contact me.
Music
Since I've been 13 I enjoyed making music and constantly played in several bands:
They Came From Earth - 2002-2009 - bass
Read My Lips - 2009-2012 - bass/vocals
Cocoon - 2011-present - bass/vocals
Rooftop Kingdom - 2013-2015 - bass
Kaiju - 2014-2016 - bass
ANKA - 2014-Present - bass/synthesizer/samples
Sports
Joining a soccerteam when I was 7 was the beginning of my enthusiasm in sports. To this day I ran three half-marathons.
SOUPS 2019 - Poster Session
A Case Study on (Security) Update Processes in Working Environments: Understanding the Context
Maximilian Häring, Christian Tiefenau, Eva Gerlitz, Ronald Brenner, Emanuel von Zezschwitz
Research Assistant // Jun'15 - now
L3S Hannover and University of Bonn
Working and researching under the supervision of Prof. Dr. Matthew Smith at the University of Bonn.
Senior Software Developer // Oct'14 - Mar'17
GiPsy Software Solutions GmbH
Design and development of a new software product from scratch with the goal to replace the old solution. A new software called "GiPsy XPerience" came to life and is now used in production.
Software Developer Student Job // Oct'08 - Sep'14
GiPsy Beratungsgesellschaft GmbH
Maintainance and development of new features for their software product "GiPsy Provision". A solution for cardealers to manage their company.